The Best Golf Courses in Florida
March 18, 2015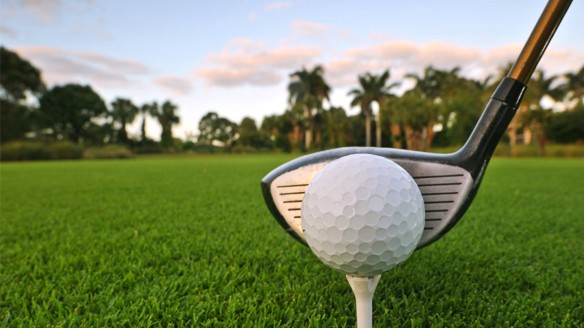 Florida is known for its surf, sand and larger-than-life theme parks. The Sunshine State lends itself to all forms of sport and recreation—especially the game of golf. It houses some of the country's best golf courses. From amateur to pro, golfers of all levels can find a course to love in Florida.
At TreadHeads Specialty Tire, we want to help you create value your customers will notice by providing reliable tires and wheels at affordable prices. Our tires, wheels and accessories work well on any course—with that in mind, we want you to learn more about the best golf courses in Florida.
Bay Hill Club and Lodge
There are many good reasons that Arnold Palmer calls this golf resort home. Located in Orlando, FL, it features 27 challenging holes and the Arnold Palmer Golf Academy. While there, you can also take advantage of amenities such as a pool, fitness center and spa.
Doral Golf Resort and Spa
This golf resort in Miami, FL was recently purchased by Donald Trump and is undergoing renovations to make its most challenging feature, the Blue Monster, even more difficult. Doral offers 90 holes and impressive amenities that include four pools, a spa, a jogging trail and a Camp Doral for children ages five to 12.
Golden Ocala Golf Club
This 18-hole championship golf course in Ocala, FL has everything you could possibly want in a golf course. For golfers looking to improve their game, there's a 10-acre short game area, two practice holes and a driving range. Most impressively, it features holes that are similar to some of the best in the world. You can also take private golf lessons from any of Golden Ocala's PGA professional instructors.
Grande Lakes
There's more than one Orlando golf course on this list, and for good reason. Grande Lakes features 18 holes and the extraordinary Ritz-Carlton Golf Caddie Concierge Program. You can also enjoy the club's pools, spa, eco-tours, fly-fishing and Ritz Kids programs.
Hammock Beach Resort
Located between St. Augustine and Daytona Beach on Florida's Palm Coast, this golf academy and putting course is certain to impress. When you get tired of golfing all day, make sure to check out the club's beach, water park, spa and marina.
No matter what you're looking for in terms of golf courses, Florida has something to satisfy your tastes. Though this list covers some of the best and most well-known courses in the state, there are many more to choose from. We encourage you to get out there and see what this great state has to offer.
Our team at TreadHeads Specialty Tire is committed to excellence. We know that you have options, and we want to prove why we are the best fit for all your wheel and tire needs. For more information about our products, feel free to contact us or reach out via social media.
Connect with us: